During my high school years I was active in sports, but by the time of my heart surgery my exercise motto was,
"If I get the desire to exercise I'll lie down until it goes away."
My first introduction to a fitness exercise program was during football practice when I was a high school junior...and that was too many years ago to count.
Coach Miller required us to jog around the track for a while, suddenly break into a sprint for about 40 yards, and then slow down to a walk as our lungs cried out for air.
This wasn't one of our favorite pastimes, and frankly we thought that he must be out of his mind.
It wasn't long however, before we discovered that these alternating intensity workouts dramatically improved our energy and performance.
The Power of Intensity in a Fitness Exercise Program
A high quality exercise program has three key exercise variables.
It is known as the FIT Principle:
F - Frequency - how often you exercise
I - Intensity - how hard you work
T - Time - how long you last
Intensity has the most powerful effect.
Your body responds to a fitness exercise program with short bursts of intensity by releasing a cascade of fat-mobilizing hormones and anti-aging growth hormones that supercharge your metabolism and burn extra calories for 24 hours or longer.
Clinical Study Shows How Exercise Intensity Improves Fitness
Here's a good example of the powerful effect of aerobic exercise intensity on heart health. A new study by British researchers tracked 1,975 healthy men over ten years.
The men who exercised the hardest had a 47% percent lower risk of death from all causes and a whopping 62% lower risk of death from heart disease, compared with those who reported very little or no intense exercise.
The best part however is that the benefits of this fitness exercise proram were achieved with as little as nine minutes per day of vigorous activity.
Dr. Kenneth Cooper was the first to realize the value of a fitness exercise program.
Cooper is a doctor of medicine and former Air Force Colonel from Oklahoma, who introduced the concept of aerobics in a fitness exercise program.
In his Air Force career, Cooper devised a simple test (the Cooper test, originally the distance run in 12 minutes) which correlated well with VO2 max, an acronym for maximum oxygen consumtion. This measurement is a simple way to quickly establish the fitness level of large numbers of people.
Cooper is the Founder and Chairman of the highly acclimed Cooper Aerobics Center in Dallas Texas, where Gene Millen received his certification as a Physical Fitness Specialist.
The trail blazing doctor, researcher, author was widely criticized in 1968 for recommending that people over 40 should start a regular exercise program to lower risk of heart disease and a heart attack. It was considered too dangerous at the time.
In the early 70's he was the first to propose using exercise as a foundation for an active cardiac rehabilitation program.
His detractors called the idea "the height of stupidity" that exercise is good medicine for heart health.
Since 1970, Cooper Clinic's reputation for providing comprehensive preventive exams spans the globe...conducting more than 265,000 exams for more than 100,000 people.
It took 59 years for me to catch on to the fact that exercise is crucial for heart health. Some of us are slow learners.
The Surgeon General's Report on Physical Activity and Health confirmed what many of us have known for a long time;
that we all need a good fitness and exercise program!
The scientific data shows that not exercising is hazardous to our heath. In fact a sedentary life style is equal to smoking a pack of cigarettes per day.
A new landmark study shows that one's level of fitness has more to do with longevity than a host of other factors, including smoking, high blood pressure or a history of heart disease.
Previous studies also show that thinner men who were out of shape were nearly three times more likely to die young than fat men who were fit.
A fitness exercise program is good medicine. A wise person said that Motion is the potion.
---
Interval Training is the Ideal Fitness Exercise Program.
Some people are concerned that if they get a little out of breath when they exercise this will cause a heart attack.
The chart will give you an illustration how the system should be implemented.
Over-exertion definitely needs to be avoided. Moderation is the key. If you can't remember the last time you had heavy breathing you need tostart out slow and easy.
When you find you can walk a few blocks without becoming winded it's time to add a few 20-30 second intervals of stepping up the pace.
Walk fast enough (you can do this on a cycle if you have trouble walking) so your heart rate increases and you are becoming a little short of breath...it isn't necessary to go too hard.
Slow down or stop until your pulse returns to normal and then repeat the process. Do this 3 or 4 times during a 10-12 minute exercise period and you will be surprised how quickly your body adapts. Consistancy is the key.
A Fitness Exercise Program
Benefits from a Heart Rate Monitor.
In order to really know how hard you are working you need to see how fast your heart is beating. A heart rate monitor provides a window to your heart that allows you measure exactly what your heart is doing.
When we opened the Vital Life Health and Fitness Center one of the key features of our program was to provide Polar Heart Rate Monitors for each person. Our clients wrote down their resting heart rate and kept an eye on the rate as they increased the intensity of their exercise.
It can also alert you to an irregular heart rate. During my career as a fitness trainer the Polar heart rate monitor provided an early warning to an irregular heart rate that could have had serious consequences.
Can you spare 4% of your time to give exercise a try?
If you are like I was for the first 59 years of my life and have let procrastination push exercise weight loss to the bottom of your priority list you may want to take a look at this program developed by Bill Phillips.
This program is extremely effective and takes far less time than the "conventional" programs which want you to spend hours in the gym to achieve your goals.
After 23 years in the fitness business I pretty much thought I had this all figured out. I discovered there was more to learn.
Bill Phillips' fitness exercise program really works!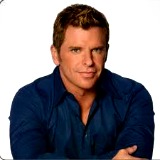 He says,
"I'll show you the #1 roadblock keeping you from doubling your fat loss, boosting energy, and heart health.
"
Click Here!
I recommend that you give it a try and let me know what you think about it.
---
Thanks for joining us on the journey to Vital Heart Health for Life!
---
Email Marketing You Can Trust
We never, ever give out your email address to anyone...period. It is safe with us.

---
Related Articles to Fitness Exercise Programs
---
Clinical Studies - References
Cooper is the Founder and Chairman of the highly acclimed Cooper Aerobics Center in Dallas Texas

Al Sears, M.D. Health and Wellness Clinic

High-intensity interval training is time-efficient and effective, study suggests.

Science Daily reports on benefits of interval training for women.
---